**This post is a part of a 3 part series on doing business with friends**
Check out Doing Business With Friends (Part I)
5 Things to be Upfront About
You've been upfront with them about your pricing, what your job description entails, and how they can benefit from hiring or purchasing from you. Now it's up to you to decide whether or not you should actually conduct business with your friends. Here's 3 reasons why you should conduct business with them.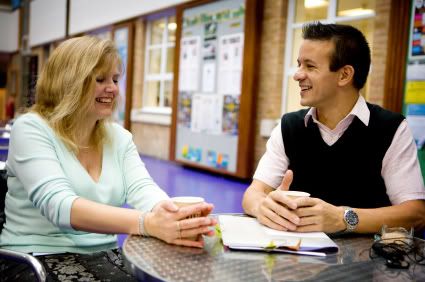 3 Reasons You Should Do Business With Friends:
Comfort- when you start a business relationship with a stranger you have to get to know them and become comfortable with interacting with this person, even if it's a 5 minute transaction, and vice versa. With doing business with friends, the comfort factor is already there. Sure you have to get them acquainted with how you do business, but at the end of the day there is less time consumed with having to get to get to know this client.


Loyalty- remember the post I did a while back about professionalism and creating loyalty? the reason why it's smart to be the best in your field is to create brand loyalty. Other than your deep desire to be a business owner, you conduct business to build a network of loyal customers. The best thing about doing business with friends is the instant loyalty you receive from them.


Word of Mouth- things are always better when you share. When you do business with your friend, providing them with exceptional service or a fantastic product, more than likely they are going to tell everyone they know about you bringing in new business. Word of mouth is easier to come by when a great business connection has happened.
In business, we all strive to have "perfect" clients/ customers. The ones who you have great chemistry with, who tells all their friends-coworkers-and family members about. You know the ones who are loyal to you and your brand. The beauty in doing business with some friends is they become those "perfect" clients who make our jobs that much easier.
Stay tuned for tomorrow's post, Doing business with friends: Four reasons why you shouldn't.
The Unemployed Entrepreneur