Well actually...it doesn't, but you seem to think it does.
How many times have you said "FML!" in a situation that seemed like the end of the world? You constantly complain to your friends, family, anyone who will listen about how bad your life is, hoping that they'll side with you instead of seeing it as sad and pathetic. How many rants have you went on? How many times have you went off on a person because they were seemingly too optimistic about life? How many times have you told people, "You don't understand what I'm going through so how could you tell me that my life/ situation isn't bad?"
Is your life REALLY that bad? Think about it. Look around you. Are you wearing clothes? Have food in your belly? A warm bed to sleep in? Are you reading this blog post on your computer or mobile phone? Now think about the last time you gave spare change to a homeless person on the street. Could your life be any worse than that person's? Probably not, but you know what the homeless person has that you probably don't? Appreciation and gratitude.
As you sit at your home, on the couch, ranting on Twitter on your mobile phone, that guy/girl was happy to get that dollar from you to be able to get something to eat for the first time in probably days.
Your life doesn't suck...your attitude does. And I think it's time that you adjusted it before the higher power adjusts your life.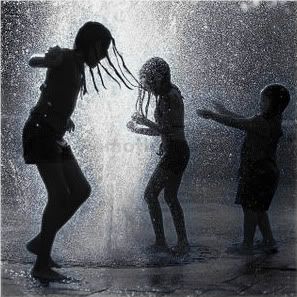 "When it rains it pours. Maybe the art of life is to convert tough times to great experiences: we can choose to hate the rain or dance in it."
-Joan Marques