I'm not a mom...yet and not for some time, but I love seeing moms who still found a way to follow their dream. I remember having a conversation with my mom about what her dreams were growing up, she told me she wanted to be a fashion designer but did fulfill her dream because life and kids came and took over her focus. I was a little bit sad that she never got the opportunity to make that dream a realization, but sometimes it happens.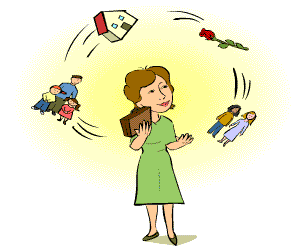 Between a 9 to 5 job, 24 hour mothering, and wifely duties I just don't know how women are able to do all the things they do on a daily basis. Call them
superheroes
, but these women have done it. They have successfully taken care of their families, while at the same time realizing their dreams.
Check them out on
TLC
!
The Unemployed [but Empowered] Entrepreneur