I desperately needed a nap today. I felt sluggish from the moment I woke up and was literally dragging my feet running errands with my mom. The sensible side of me told me to take a nap but the overachiever in me felt like my goals weren't going to get accomplished if I did.
I had no energy and I could feel myself getting sick. I was sneezing and sniffling and in between that thinking about sleeping. I was asking myself, is success really worth losing so much sleep that my health takes a huge hit? If I'm sick, how am I going to search for and apply to jobs? How am I going to think creatively to inspire others in my shoes? How am I going to put together a marketing campaign if I don't have the energy to even target my business' demographic?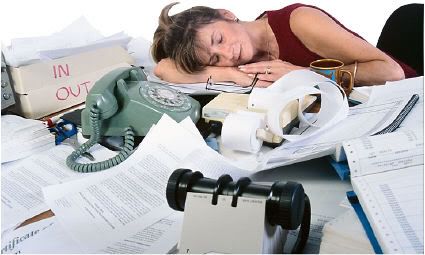 Trying to accomplish multiple tasks and goals can cause you to forget to sleep or have irregular sleep patterns. Loss of sleep is an after effect of working hard to be better in life and I am certainly understanding the effects of that. I felt guilty for falling asleep in the middle of the day instead of working on my to do list, but when I woke up an hour later from that much needed rest I felt refreshed and full of energy. I was ready to tackle everything I needed before the day was out and helped reboot my immune system.
So many people will say, "if you are asleep you are missing out on life" or "Sleep is for Suckers" [Shout out to David Shands] and in a metaphorical sense that is true. If you are sleeping on your own opportunities and your willingness to find success then yes, you are a sucker. But if you are literally getting sick because of losing sleep then your autoimmune system will take a hit. As a result you'll need to take the time out to get better which takes time away from success when all you had to do was get a bit more rest that week to begin with.
Sleeping on yourself, accomplishments, goals, and success is a bad thing because you will miss out on life, but getting sleep so that you can continue driving for success with a fresh outlook on life is the best thing you can do for yourself. You'll be asleep, but your eyes (read: brain) will be wide open when you awaken.
The Unemployed Entrepreneur